April Fools' Day is a day for tricks and jokes, and over the years, brands have pulled some outrageous stunts, spoofs, and parodies in honour of the day.
Whether it's a simple prank or an elaborate scheme, these campaigns are meant to generate publicity and laughter. Here are some of the most hilarious and outrageous April Fools' marketing campaigns that got us completely fooled. 🤡
Volkswagen 🚙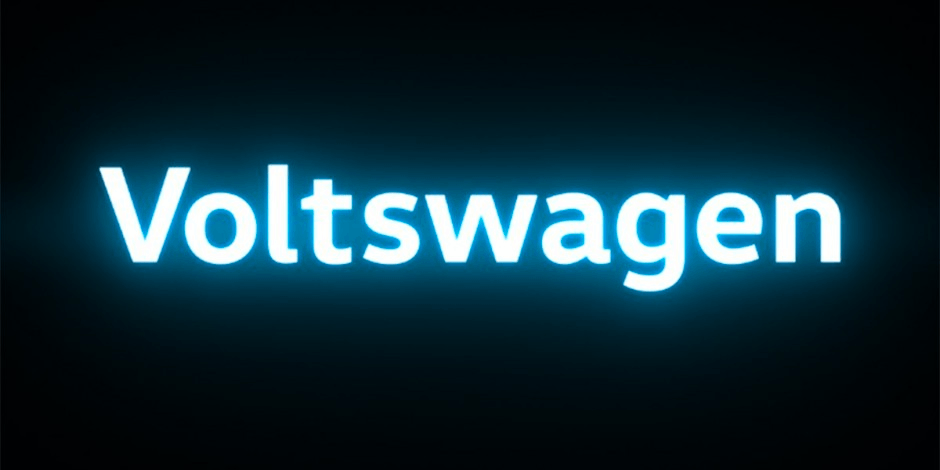 So…Volkswagen renamed itself. 
Just kidding! To market its new electric vehicle, the carmaker said it would rename itself to "Voltswagen." The April Fools' joke was intended to tout the firm's new electric car to the American market.
They even went the extra mile by issuing that change two days before April 1st, claimed it was a fact, and led BBC, The Verge, and The Associated Press to run that fake name change story. Finally, when the press was informed that it had all been a prank, many media organisations worldwide were furious. We guess you can say they fell for it.
Pretty outrageous and punny at the same time if you ask us.
McDonald's UK 🍟
Dear french fry lovers, have you ever had your buddies or partners say that they just want a few of your fries but then eat almost half of them? Daylight robbery!
The problem was solved with the stunt from McDonald's UK. Their hilarious April Fools' marketing idea was to release the fourth option for french fries size, and it was called: The Three Fries portion. That's all your friend should be getting.
Pringles UK & Ireland 👄 🥔 🧂
Presenting the best lip balm ever: Pringles Tingle Lip Balm
Throw all your lip balms aside because this is the one lip balm to rule them all. The salt and vinegar mixtures are enough to completely dry out and chap your lips instead of moisturising them.
Kudos to the marketers behind that April Fools' marketing idea. What a lip balm flavour!
Lego 🧠 🧱
It is time to say goodbye to the stabbing pain you feel when you step on a Lego.
After years of research and development, Lego announced a dramatic and important discovery of a lifetime: SmartBricks. These bricks are so smart, they will prevent you from stepping on them.
How we wish these SmartBricks were real! They had everyone excited and fooled.
Duolingo 🧻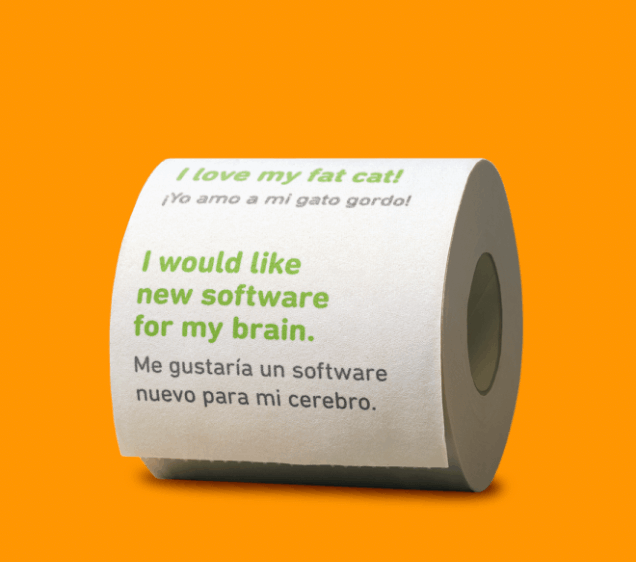 Did you know that people spend an average of 14 minutes a day on nature's call?
And some genius marketers out there noticed this was a chance to release an April Fools joke for Duolingo. So, they introduced a Duolingo Toilet Paper Roll. So unique!
There is more to it, though.
What started as a joke actually materialised because these Duolingo Toilet Paper Rolls are now installed in 18 restrooms. They are helpful, practical, and pretty, as you can see on their website. You can learn a new language way faster!
Burger King Chocolate Whopper 🍫 + 🍔
View this post on Instagram
Yes, a chocolate whopper.
In the spirit of 2021 April Fools' Day, Burger King Singapore played around with their menu. They released a chocolate version of their famous whooper. When most brands joke around during April Fools, Burger King Singapore kept it real for this ridiculous marketing campaign! Singaporeans could try this special burger between April 1st and 15th.
Please do not cancel them.
Tinder 📏 👫
A sad truth in the dating world: people get swiped left on because they are not tall enough. Tinder took that phenomenon as a chance to generate some juicy exposure during April Fools. And it was a success back in 2019 for them when they introduced Tinder Height Verification. Imagine the horror, they had you fooled.
Poo-Pourri 👃 🍲
View this post on Instagram
Pourri is a brand that delivers Poo-Pourri, a toilet spray made from natural essential oils to reduce bathroom odour. For their April Fools stunt, they trolled by releasing a Mala Hotpot scent for the Singapore market. Unusual yet fitting for an April Fools' idea.
PayPal 📱 (🖨) 💵
We rarely want brands to make their April Fools spoofs become a reality. However, we definitely wish for PayPal's joke to materialise: PayPal Print Money. No more going to the bank or ATM to get cash. Who doesn't want that?!
Amazon Alexa 🗣 🐩
Back in 2017, Amazon Alexa released a video of The Petlexa. It was a feature that let your dogs, cats, or other pets communicate with Alexa, a smart virtual assistant from Amazon Echo. In other words, your pets can ask the smart speaker to order real beef instead of dog food if they want it.
And, of course, Petlexa is just another April Fools' Day joke. Still, it was a cute and fun way to market their product!
Key takeaways
April Fools' Day is the one day in the year when it is socially acceptable to troll your friends, loved ones, and your customers. And what better way to do that than with some clever and funny marketing? This is an excellent opportunity for businesses to have a little fun and show their creative side. 
All in all, if you play your cards right, you could improve your brand awareness and even introduce your business to new users. 
Why so serious? Happy trolling!