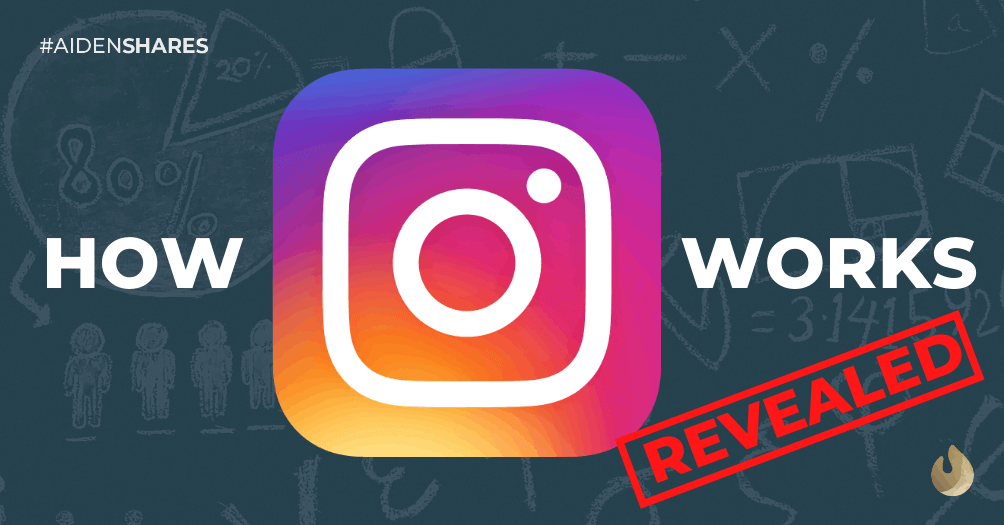 There are so many wild guesses when it comes to Instagram's algorithms.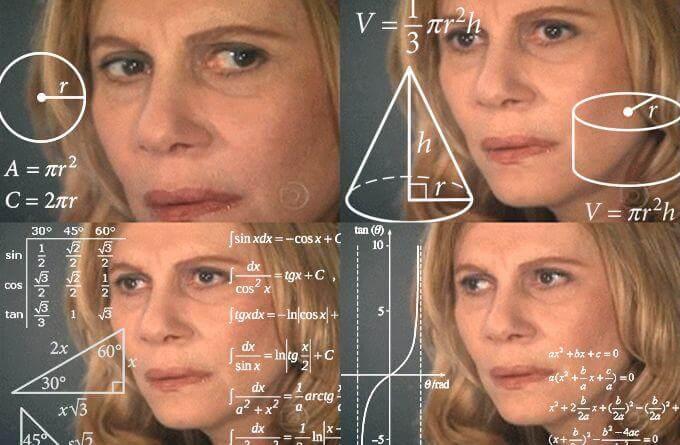 After many summers and winters, Instagram finally casts some light on how Instagram works. Here are the key takeaways from the latest Instagram algorithm.
The Instagram algorithm in 2022 #️⃣
Instagram does not rely on a single algorithm. Instead, they use a combination of algorithms, processes, and classifiers. Instagram uses those signifiers to personalise users' experience, helping users make the most of their time browsing Instagram.
In other words, they admit that the beloved chronological order feed is no longer a thing. 
According to Instagram, they revamped the feed because:
More people join the platform

: increasing the user base significantly, making it impossible for most users to see every post on their feed if they stick to chronological order

Growing user base meant more content is shared on Instagram

: by 2016, users were already missing 70% of posts in Feed, including posts from people they were close with, like accidentally skipping posts from family members.
Instagram realised those two points were problems, and they must solve them.
To solve that issue, they developed new signals and algorithms for content discoverability. As a result, Instagram ultimately confirmed that its algorithms and technology tailor your Instagram experience by what you care about the most. It is no longer about showing content chronologically.
How Instagram tailors your experience while scrolling 🤖
Image source: Queen of Wrong Style
After reading the official confirmation from Instagram, some questions still need to be answered about how they work. Whether you are a user or marketer for your company, here is what Instagram says.
Instagram Feed and Stories
Instagram learned that its users use Feed and Stories to see content from people they care about, be it a family member, friends, or anyone close to them.
Before you see what you look at on your Feed and Stories, their technology will:
Compile recent posts from the people you follow

Check information in the content

Identify the people who post it

Check your preference
Then, they will surface those posts and stories based on:
Post information: the popularity of a post and basic information of a post (location, posting date etc)

User information: how interested you are with content from a particular user

Your Instagram activity: what you are interested in or type of content that you like

Your interactions history: comment on other user's posts
To sum it up, Instagram tailors your Feed to show posts that will encourage you to take action on those posts, such as:
How many seconds you spend on that post

Comment on that post

Like it

Save it

Tapping on the profile photo
What about Instagram Stories? Alongside all signals we previously mentioned, they love showing original Stories, not reshared ones.
Instagram Explore
Instagram created Explore to help you discover new posts, rarely from the people you follow. They define your Explore Page by the type of post you interacted with (that you've liked, saved or commented on). Using that information, they will find similar accounts that may captivate your attention.
Then, Instagram will rank them on your Explore Page just like how they did for your Feed and Stories, which is how likely you will take action.
Instagram Reels
Instagram Reels is not yet available in Singapore. But, at a glance, it is strikingly similar to TikTok. They created it to entertain you.
Therefore, what you will see on Instagram Reels is the type of content they think will entertain you. And most of them will be from accounts you do not follow.
The process to show those Reels is the same as Instagram Explore. The notable differences are that they will take into account the type of Reels that you've watched all the way through or tapped onto the audio used in the Reel.
Personalise Instagram to your liking 🤳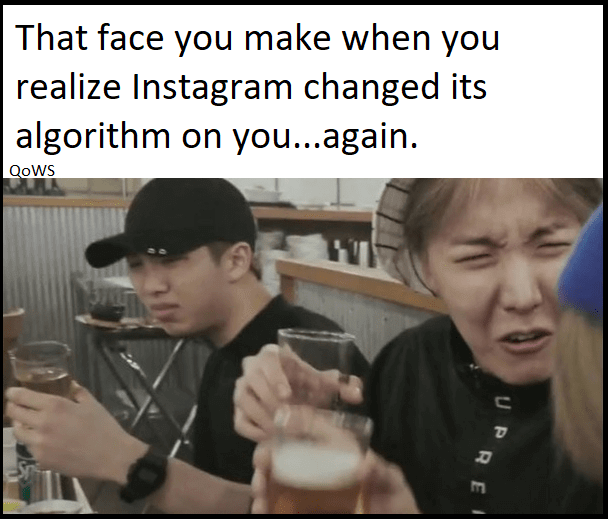 Image source: Queen of Wrong Style
That is all! Instagram has revealed its algorithms.
How you use Instagram will influence what you see on your Feed, Stories, Explore Page, and Reels (once released in Singapore).
In case you want to tailor your experience explicitly, Instagram also suggests you:
Use the Close Friends feature: they will use the list and prioritise people in it in both Feed and Stories

Mute people that you do not want to unfollow but want to stop seeing their content

Use the not interested feature for post recommendations