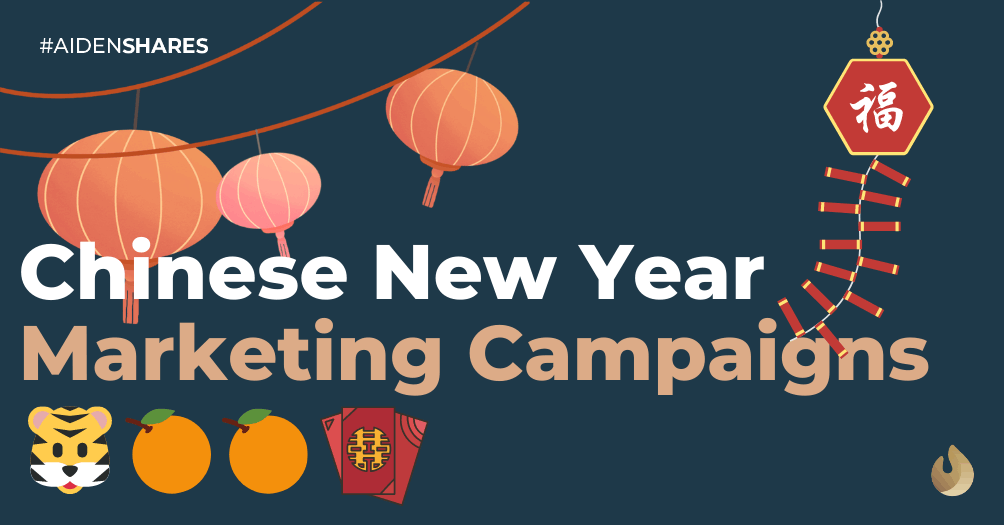 The Year of the Tiger is in full swing as people around the world celebrate this Lunar New Year. A variety of countries worldwide celebrate the Lunar New Year, or Chinese New Year. Families are reuniting and eating together during this time of the year, even if we have to tone it down because of the pandemic.
This festival is also a brilliant opportunity for businesses to thrive. 
With relevant marketing ideas, you can make the occasion more memorable for your customers or target audience. In recent years, even brands in countries that do not celebrate the holiday have gotten involved. As such, we gathered campaigns from around the globe as your Chinese new year marketing inspirations.
TLDR:
Design pretty red envelopes

Make some noise with news-worthy stories

Create funny stickers for messaging apps
Keeping it simple with branded red envelopes
One of the best things about Chinese New Year is: the hongbao hunt. Hongbao refers to the red envelope or packet you often receive or give during the festival. It is generally filled with money and is given by the elder members of the family to the younger ones.
Designing and distributing branded red envelopes is one easy way to advertise your company during the Chinese New Year. Recent examples include:
Image source: Marketing Interactive
Creating envelopes that express the vitality of peach blossoms, Cetaphil's red packets come in pink and fuchsia in an effort to evoke the wonder of blooming peach blossoms. A Chinese character "fu" (福) is also emblazoned on the envelope to symbolise the good fortune it brings to those who receive it.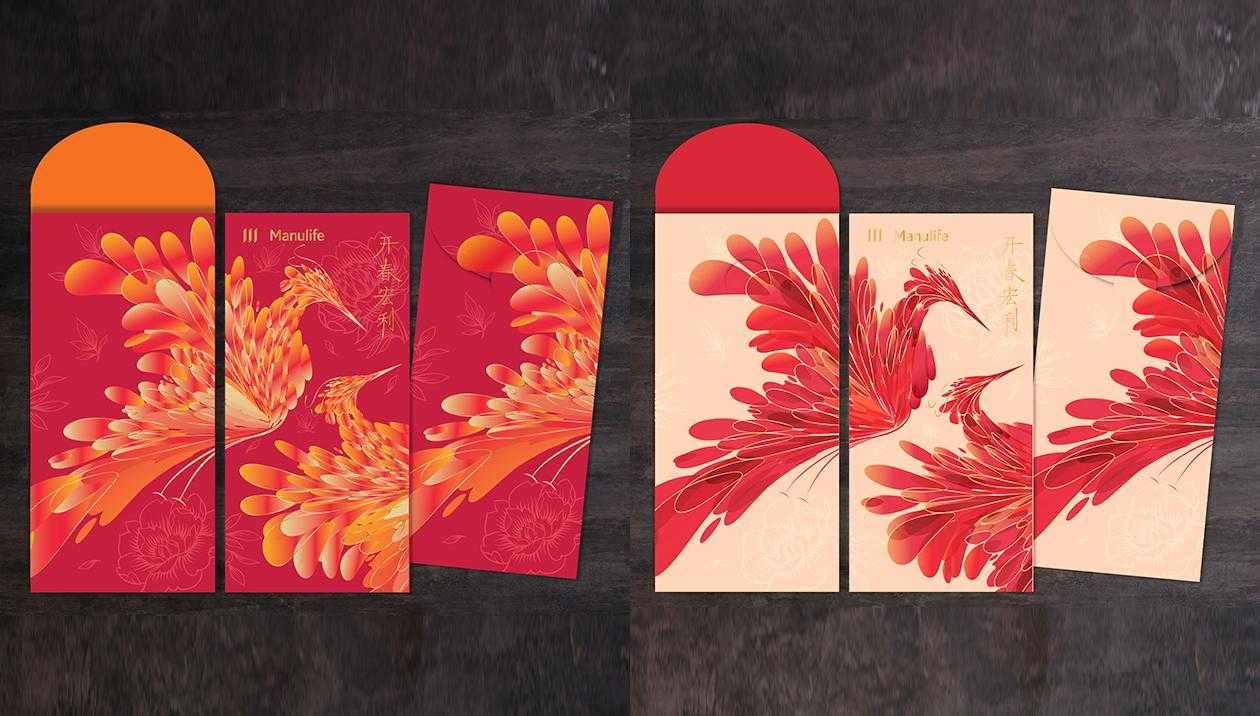 Images source: Marketing Interactive
The red packets of Manulife for this year depict a phoenix. It is a motif of rebirth after the struggles endured during the pandemic and is symbolic of good wishes and hope for better times in the year to come.
Newsworthy campaign to generate press coverage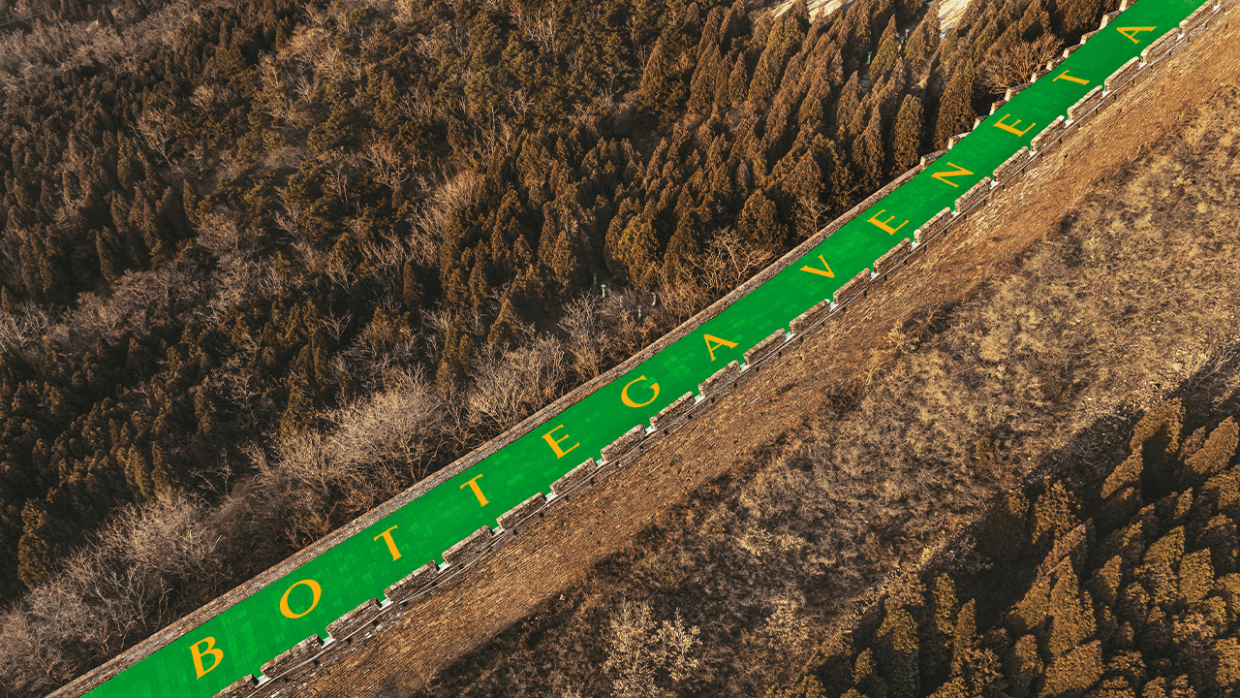 Image source: Jing Daily
Is there anything better than greeting you from the Great Wall of China itself to commemorate the Chinese New Year?
The fashion giant launched an exclusive collection to celebrate the holiday.
But, they don't stop there!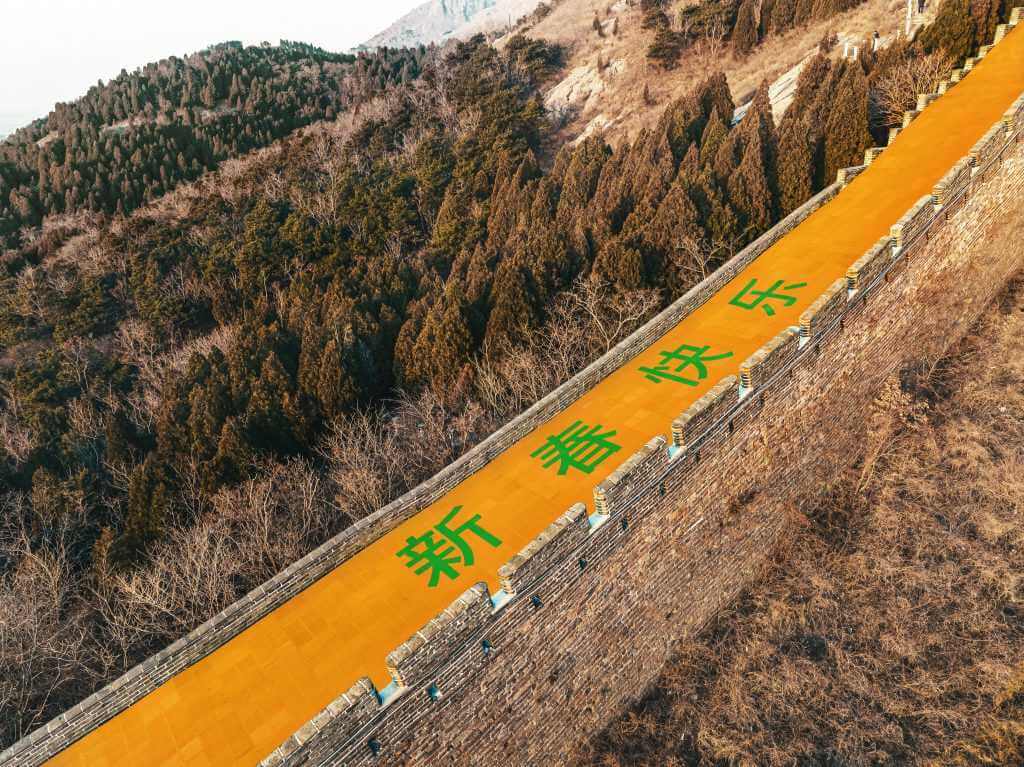 A large digitally-screened, public art installation from Bottega Veneta also greets people from a section of the Great Wall of China. During its exhibition, from January 6 to 12, the artwork conveyed a message stating "新春快乐", which in English means "Happy New Year."
A Bottega green and tangerine hue appear on the artwork, amplifying their brand awareness and recognition. The colours are also relevant to the New Year. In traditional Chinese culture, tangerine signifies good fortune and financial gain.
Furthermore, orange has the same pronunciation as the Mandarin word for success: Cheng (成). Hence, tangerine has similar implications for getting what you want. The festival's buzz includes vibrancy, happiness, and brightness. The colours are synonymous with all of these things and its linguistic significance.
Create stickers for a messaging app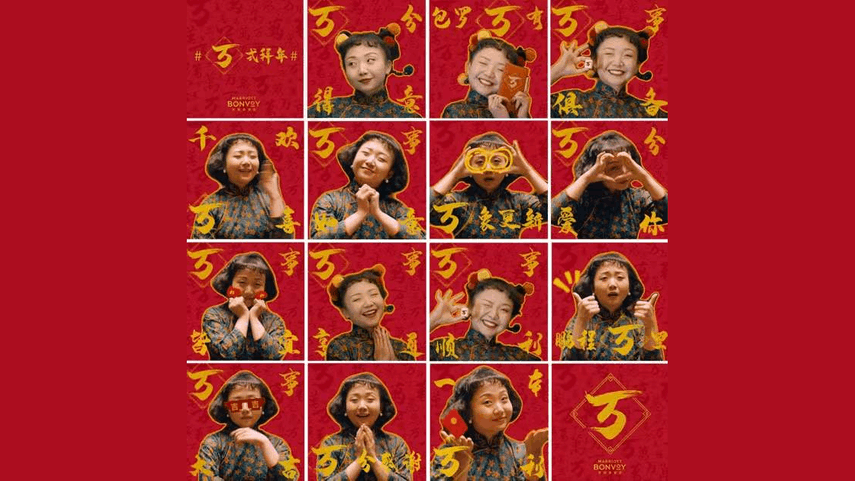 Image source: Campaign Asia
Most Chinese New Year campaigns share the same purpose: to engage with those who celebrate it during the festive time and stay on top of their mind.
As so many brands are vying for the attention of Chinese consumers, what Marriott Bonvoy did is something we can learn from. By turning campaign videos into funny stickers, they can appeal to a younger fan base. People use those funny stickers in their conversations to celebrate the Year of the Tiger.
The bottom line is that anyone anywhere can create a relevant Chinese New Year marketing campaign. At the end of the day, there is no "right way" to run a marketing campaign for a product or service. Let your company's personality shine through and come up with a strategy that reflects your company's unique values. You may not create the next viral sensation, but your product will certainly stand out in a sea of over-the-top Chinese new year campaigns if you can think creatively!