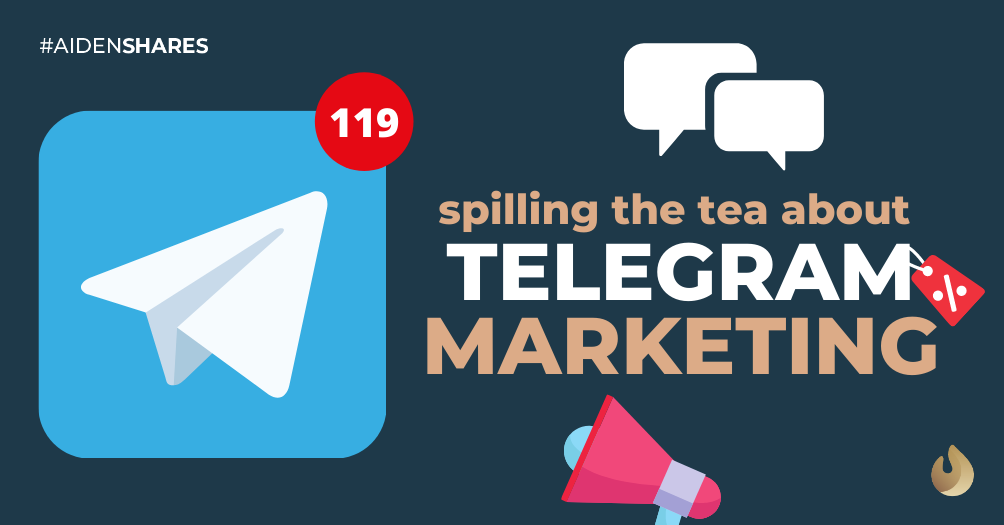 Did you know that Telegram is one of the most-used social platforms in Singapore? 
According to the Digital 2021: Singapore report, they hold a comfortable position above TikTok, Pinterest, Reddit, and Snapchat. Sitting in the 6th position amongst all mobile applications with the most active users every month, they beat Lazada, Spotify, Carousell, and DBS Digibank.
That is why Telegram is a viable channel to market your business!
What is Telegram marketing? 🤙
Similar to WhatsApp Messenger, Telegram is a cloud-based instant messaging application. It is available as an application on the desktop and mobile devices, and, fortunately, the desktop application does not require a direct connection with the mobile application (this is a major problem faced when using WhatsApp for desktop).
It might be lagging behind WhatsApp in its user base. Still, it is definitely something the younger generation is using more. 
They take pride in having a high level of information security and have become a go-to app—along with Signal—for many people who dislike WhatsApp's recent Privacy update. After sending them, you can edit your messages, pin them on a chat, or delete them (without a trace) if needed.
Telegram also has a special feature that lets you save messages that you can refer to later.  Besides its primary function of communicating with friends and family, Telegram also has channels and group chats. Users can "join" public or private channels and groups that are associated with their interests within the app, such as channels of F&B brands or transport update groups. 
And yes, channels and groups on Telegram are two different things.
The main difference between them is that in a group, every member can send messages, but on a channel, only administrators have the power to broadcast messages.
5 reasons to use Telegram to market your brand 💯
Telegram can be used as an effective marketing platform to elevate your brand recognition, awareness, and ultimately, bring conversions.
It is not only significantly used in Singapore but also in other countries. Taken from Digital 2021: Global Overview Report, it has about 500 million active users as of 2021. It also witnessed an astounding +25% year-on-year growth for their monthly active users globally. That is already enough users for you to tap onto.
Let's explore how you can use Telegram to market your brand:
Sharing and Promoting your content
Telegram groups and channels have become a new medium to share and promote updates, content, deals, and promotions. Once you join a channel, messages broadcasted notify you directly—like getting a message from your friend. Users generally join channels that they are interested in, so the chances of them opening, reading and interacting with your messages are much higher than regular ads. 
Sharing and promoting will raise awareness for your brand and allow people to notice your brand much more easily. To do it, you need to start finding a popular and relatable channel, join it, familiarise yourself with the rules, and gradually share or promote your content.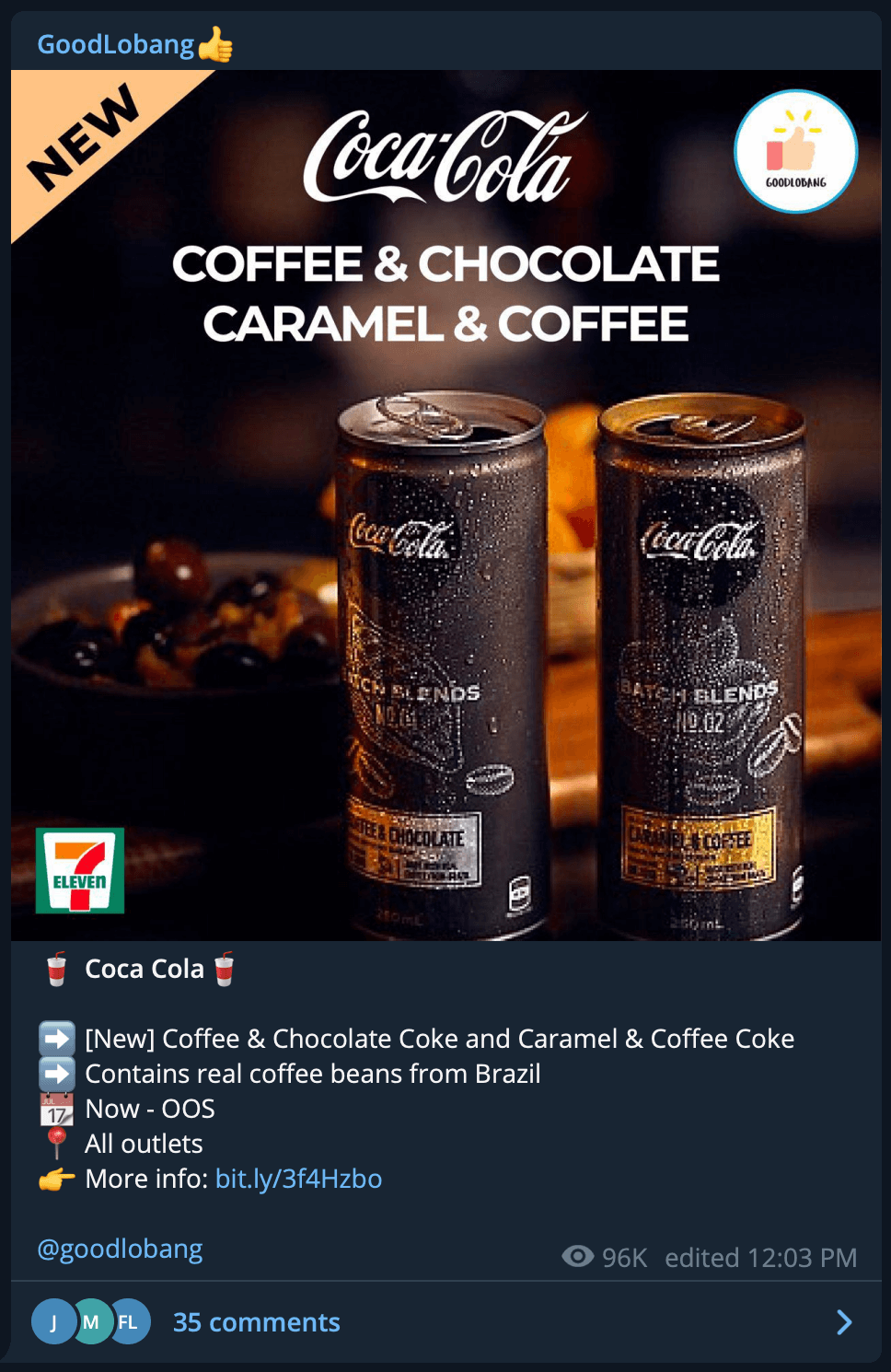 Considering how these messages reach the user better than other social media ads, many channels might charge a fee to promote your content. The higher the reach, the more it costs.
You could also create a new channel, but make sure that your channel provides helpful content and compels users to join it. Quality content attracts potential customers and members and encourages them to stay on after joining your channel. If you are not serious about maintaining and growing your channel, you are at risk of losing potential customers and members.
You want that 'reach'

We already talked about how big Telegram is in Singapore. With those many active users, your brand's voice can reach so many Singaporeans if you go down this route.
It's effortless to "join" a channel, users just have to click a button, and they'll have access to the content on the channel. Besides the obvious metric of the no. of subscribers of your channel, there's a view counter that tracks the number of views on your message, including views from forwarded copies of your messages.
These are reach-based views and not impressions, so if your Telegram channel's messages are punching a lot higher than your subscribers, you've hit the spot—that is high, organic word-of-mouth shareability.
Drive traffic to your website or socials
While sharing or promoting your content, deals, and promotions on Telegram channels or groups, you can add links driving traffic to your website or socials.
Potential customers also have the habit of checking your website or socials before deciding to try your product or visit your store, triggering more traffic on your website and socials.
Increase traffic to your website or socials through Telegram by:
Broadcasting promotions or deals with an image and text

For the text of your promotions, provide a link to a designated landing page of your website or socials 

Ensure that the landing page or socials talk about the current promotions or deals to optimise the conversions.
A new channel for brand interaction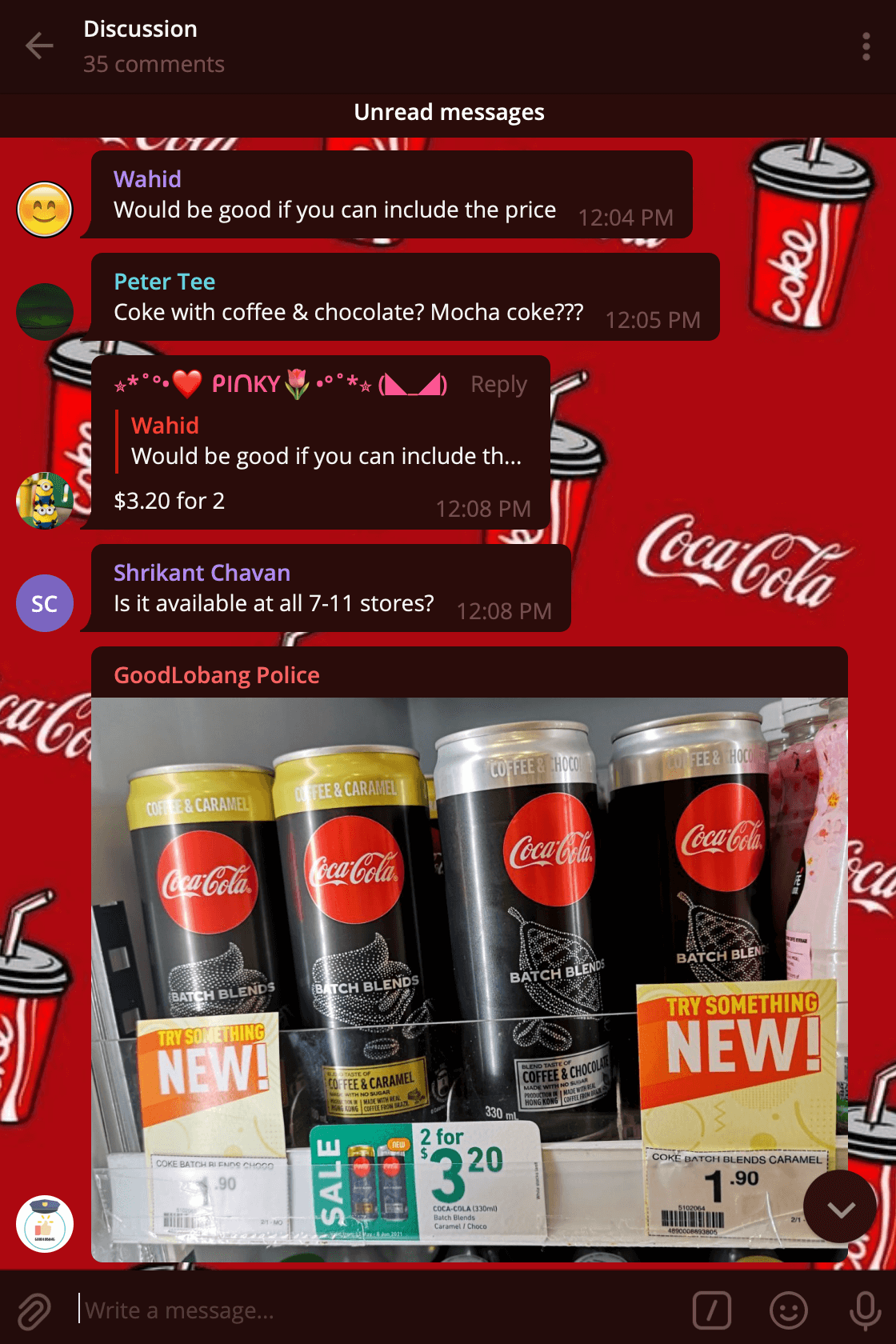 Creating a channel for your brand means having an additional platform to interact with your customers. Developing a well-maintained channel could be a new sales funnel for your business. Through the channel, you can inform your audience of things, such as:
Latest happenings in your business

Sneak peek of new products and services

Exclusive promotions for the members of your channel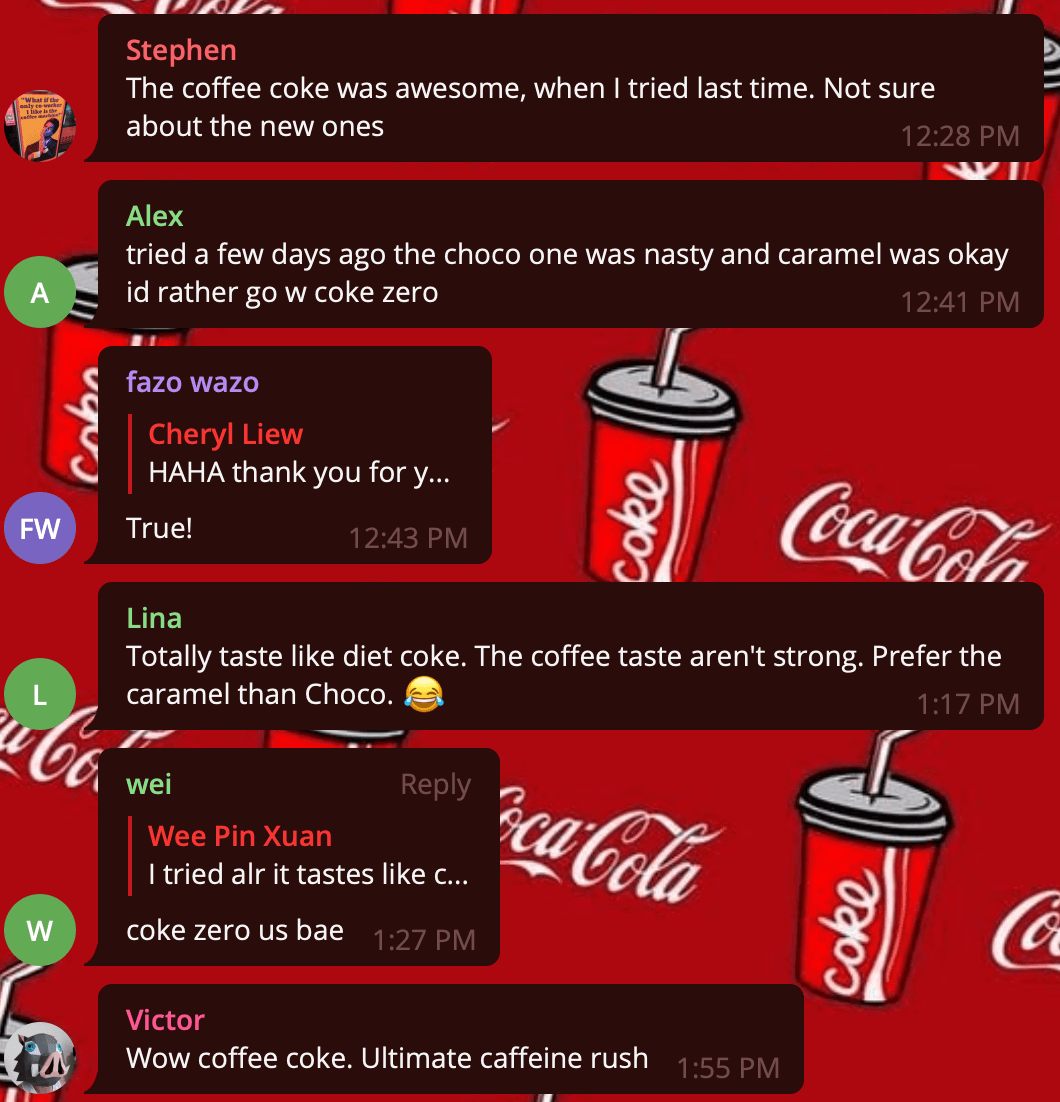 You can also allow comments on the broadcasted messages that enable users to interact with the post. They can directly comment and discuss their sentiments about the message whenever they want!
Elevate the customer support of your brand
You need new customers to drive the success of your brand. But is that alone enough to gain a competitive edge over your competitors?
We just read a report that tells us that you also need to boost your brand loyalty to become a successful business. 
Zendesk, a company that powers customer support for billions of brands worldwide, recently published a report saying that three out of five customers think good customer service will drive them to be loyal to a brand.
And since Telegram is growing more prominent in Singapore, it is also time to provide customer support through Telegram. Tell your customers and potential customers they can also reach you through Telegram, not just your website, socials, or WhatsApp. It opens up another channel for your customers to interact with you.
In addition, you could even create a chatbot on Telegram or use chatbots built by other developers for your channels or groups. All these functions make you seem more easily accessible to your customers.
You should use Telegram marketing for your business! ☑
If you run a business, consider using Telegram for:
A new marketing channel or sales funnel for your brand

Content promotion and sharing with higher reach

Increased traffic to your website/socials

Improve customer experience to increase brand loyalty
Before we say goodbye, Aiden Creative is ready to help you with Telegram marketing. Tap that WhatsApp button and let's chat!