We just found out that Ramadan, a month that some brands expect to see a decline in sales, actually brings the highest increase (11%-13%) in revenue. Brands should start getting creative with their Ramadan campaigns.
The reason? Captivate your audience's attention and grow your brand awareness and recognition through cultural sensitivity.
As a reference, we give you four excellent Ramadan campaigns that make the moon shines brighter and the heart grows lighter. Just like the spirit of Ramadan and Hari Raya Puasa!
McDonald's "no product" campaign in the UAE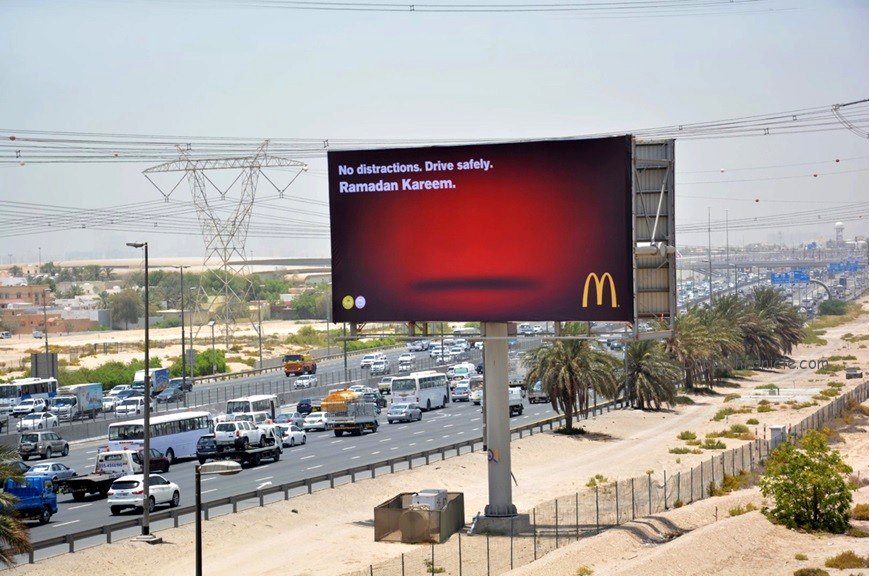 Image source: JCDecaux
Many people are observing Ramadan in the Middle East and North Africa (MENA) region. If you are on the lookout for fantastic Ramadan or Hari Raya campaigns, you should see what brands do in MENA. One of the best examples that we have seen is the campaign from McDonald's UAE.
They put out a giant billboard with no burgers or fries for Ramadan—a month of fasting. They named the campaign "no product" campaign and put these billboards in Dubai and Sharjah. This campaign went viral with 1 million shares on social media and a 15% increase in sales for McDonald's during Ramadan.
The campaign itself demonstrates McDonald's sensitivity to local customs by not showing any food on their billboard, "No distractions", just a reminder to drive safely so they can be breakfasting together with their family later on during the day.
"To deliver happiness is happiness"—sounds right!
Image source: Tehbotol Sosro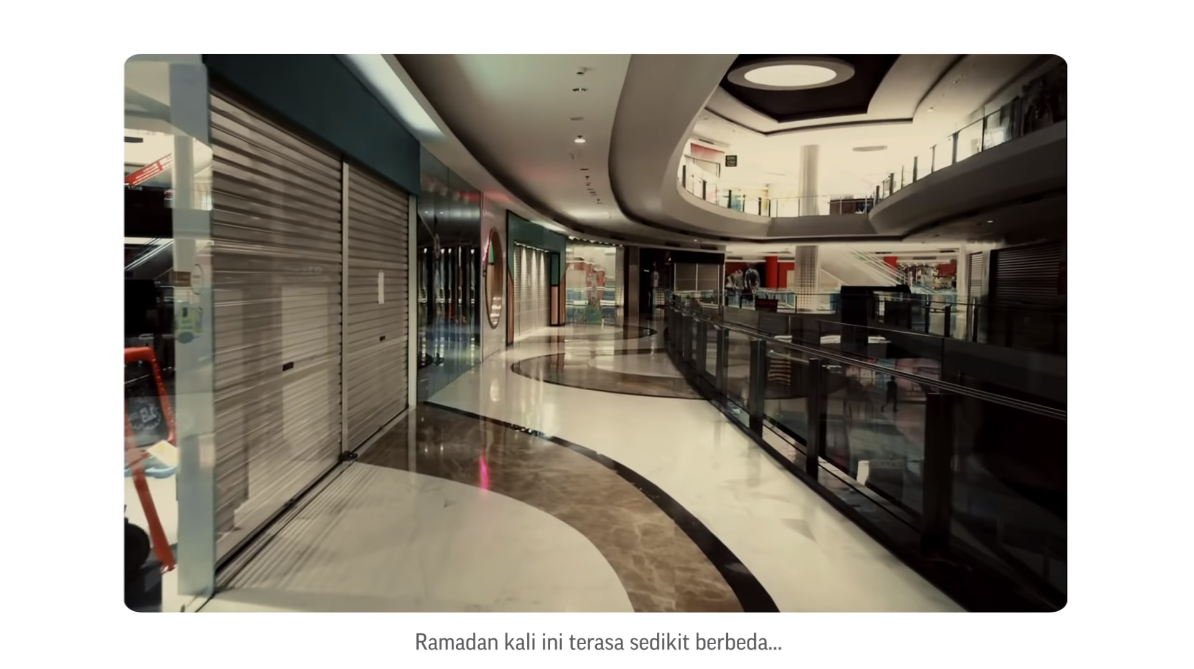 Indonesia has one of the largest Muslim populations. As a result, an Indonesian beverage company Tehbotol Sosro decided to came up with a video marketing campaign that talks about happiness. As of the publication of this post, the video has been watched 2.6 million times alone on YouTube.
The campaign itself conveys the gratitude for frontline and essential workers during the COVID-19-ridden 2020. That Ramadan and Hari Raya Puasa is a day for us to share, especially sharing happiness with each other. Truly a memorable campaign to celebrate the good during the tough times we were going through last year.
Remove labels this Ramadan by Coca Cola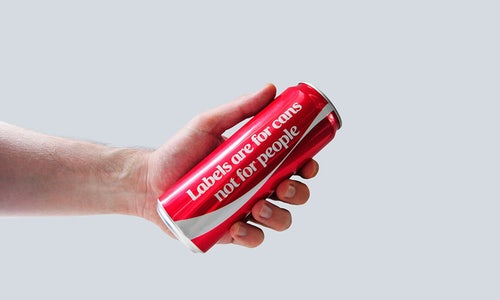 Image source: Shorty Awards
Reading the news, you can see that "judging a book by its cover" is still a thing in some parts of the world. It's hard to admit that prejudice still exists, which is why Coca Cola brought up this issue in their 2015 Ramadan campaign. The campaign encouraged people to take the extra seconds to get to know someone instead of judging them based on their appearance.
In the campaign video, they invited six strangers to an Iftar in the dark and were told to talk to one another about themselves. The campaign demonstrated how the conversation in the dark changed the way they see people in the world—judging them first by their personality rather than their looks.
Or in Coca Cola's words," labels are for cans, not for people."
Ooredoo Ramadan Campaign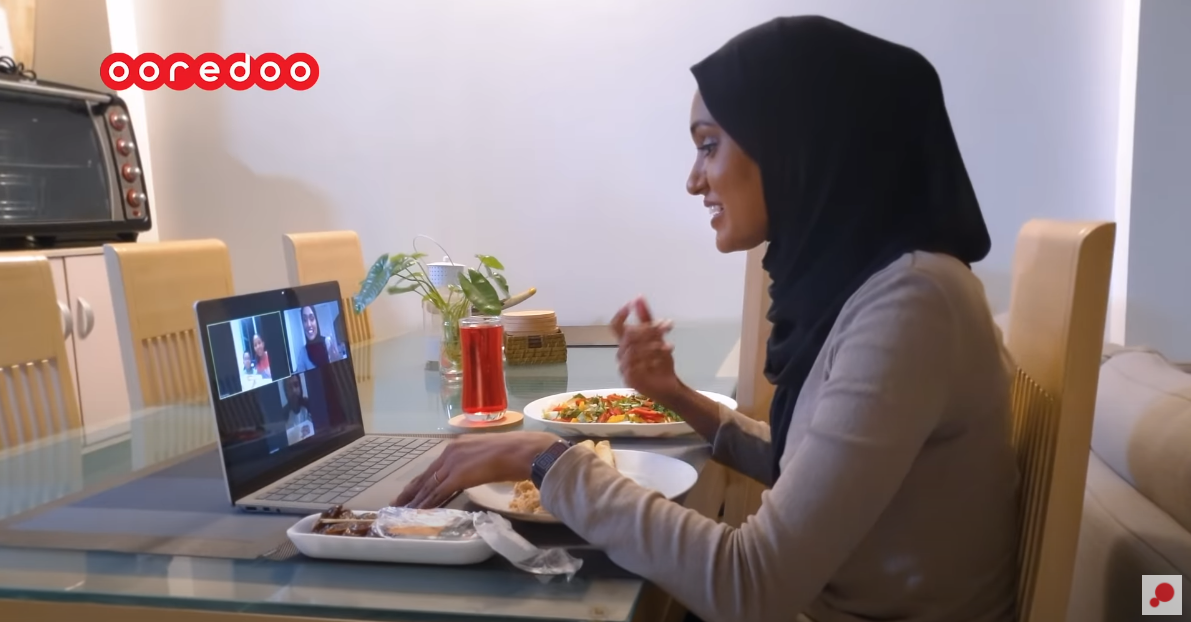 Image source: Ooredoo
The COVID-19 pandemic forced people worldwide to stay at their homes, even during the Holy Month of Ramadan. Still, in a time when we cannot be together, we find a way to still be close with our loved ones through the help of technology. And that is how Ooredoo Qatar won their audience's hearts by showcasing what technology can do with their campaign video.
The video definitely won their audience's hearts since it has already been watched 848-thousand times at the time of publishing.
The bottom line!
The spirits of Ramadan and Hari Raya Puasa are about sharing, community, empathy, and charity. Therefore, as a brand, you could come up with a campaign that conveys those messages in relation to your brand. Showcase your audience, the community, and the spirits of Ramadan.
Get in touch with Aiden Creative to craft thought-provoking videos for your upcoming advertisements! 
Also, wishing all our Muslim friends a joyous Eid Mubarak.