As of January 2021, Singapore has a total population of 5.88 million, of which a staggering 84.4% are active social media users. Simply put, 4.96 million Singaporeans are using social media in 2021. This represents a 4.3% increase from 2020—since then, 210,000 more have joined the social media game.
That number means socials, be it Facebook, Instagram, or even TikTok, have become a fact of life—not merely an insignificant affair one uses to kill time. Hence, you should elevate your social media capabilities to stand out in your industry.
Make content, not advertisement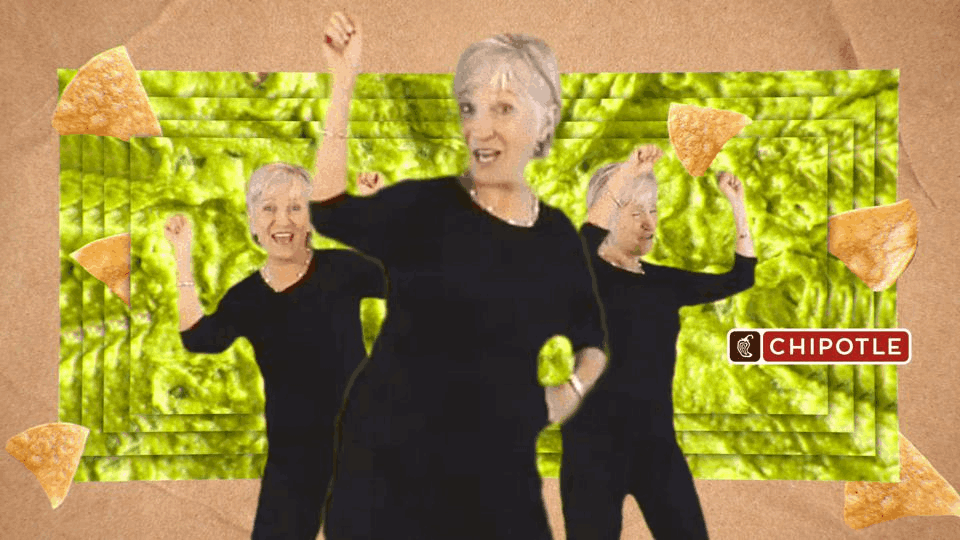 Chipotle hit the jackpot when they ran a promotion with a TikTok dance challenge
To stand out in your industry, merely signing up, uploading some content, and attaching random hashtags no longer works. You need a clear goal to gain a competitive edge. And that should be to create meaningful content, not just advertisements.
You can achieve this by situating future sales, promotions, new products, or upcoming launches within the frame of shareable and valuable content. Channel creativity into what you present to your audience. Play around with built-in interactive tools offered on social media, such as stickers on Instagram Stories or Polls on Twitter.
Also, incorporate current trends or memes on your socials or post content with different formats, like posting still images on Thursday and GIFs on Saturday. Spice it up with videos because they consistently perform better than images!
Quality and consistency are key
Squaresayings is an excellent example of a brand with quality and consistently strong social media game
Quality and consistency are imperative when posting content on your brand's socials. If you have recently opened a bakery, frequently post Instagrammable cake photos to gain traction among potential customers. This can get you more followers and higher engagement.
However, content uploads have to be continually sustained. If your posts see a drop in consistency or quality, you will gradually lose this advantage.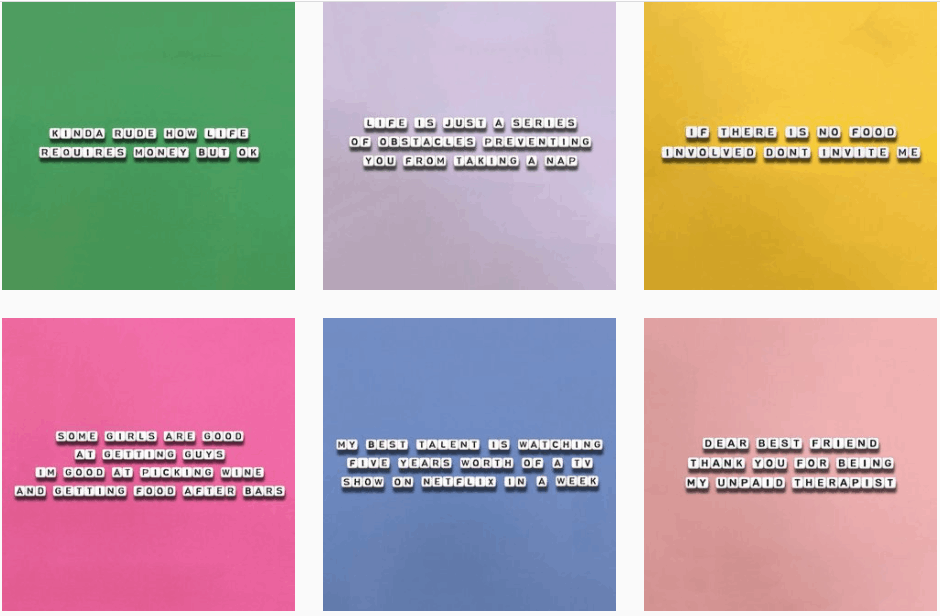 Thus, find a 'recipe' that works for your brand. Test and figure out the best performing content and post consistently. Adapt and adjust as you progress.
Engage with your audience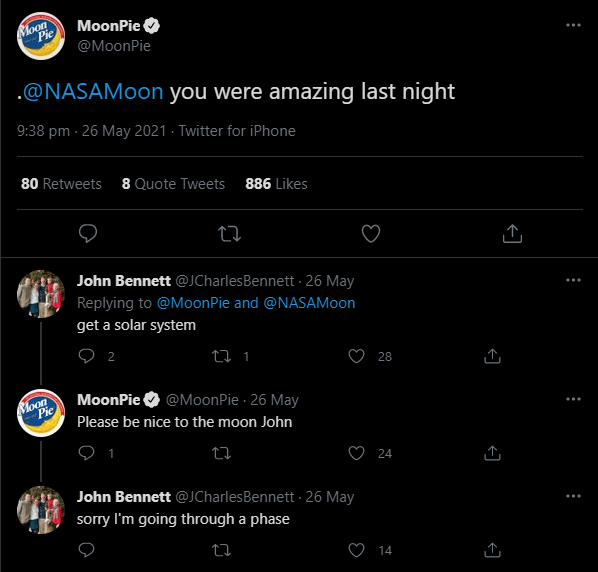 MoonPie involving the whole solar system while interacting humorously with its followers
Consider social media's primary purpose—it is a place to communicate and interact with other people. It became a sales and advertising platform years later.
Keeping that in mind, avoid ghosting your audience when they interact or ask you questions, keep the conversation going and build a relationship. Make them believe that your brand is human, because it is. 
Make social media a place to connect with your audience. You can achieve this as follows.
Reply in a prompt and timely manner to customers' messages

Respond to their comments (by liking them or replying to them)

Got a negative review? Take the time to craft a personalised reply to show that you heard them and you care and will take the necessary actions to be better
Whether your brand is a small enterprise, medium enterprise or a multinational company, social media allows you to interact directly with your customers or reach out to potential customers without the physical presence of a brick and mortar store. Cultivate brand loyalty by building relationships over time.
Avoid being overly salesy in every post, as excessively overt advertising causes viewers to scroll past your posts rather than engage with them. You think viewers can't differentiate the ads; think harder because today's viewers are astute and can easily identify promotions and ads on their social media feed and choose to skip them. 
They take 1-3s to look at a post while scrolling through their feed, and the moment they realise that the visual they see is a product promotion or an ad, they scroll past even faster!
Utilise paid advertising on social media platforms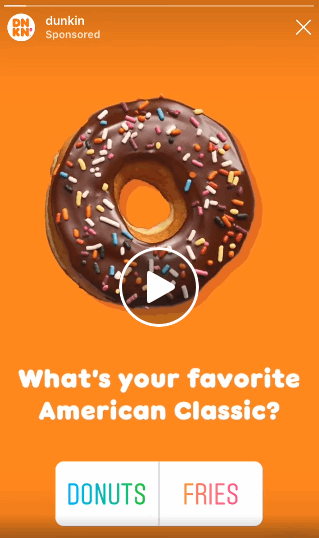 Dunkin, a global brand, uses Instagram Stories to promote their products through quizzes and questions.
Paid advertising means using social media's advertising platform to promote your content to users interested in what your brand offers. Your advertisement can take the form of images or videos. You may also target these ads towards users in a specific location, of certain demographics, with hobbies, etc.
The goals of promoting your content with ads usually are in line with your current social media strategy. For instance, brands use socials to:
Build or maintain brand awareness

Widen their brand's reach 

Build engagement to gain

social proof

Generate leads

Promote sales or discounts

Foster brand loyalty for existing customers
In short, a mix of organic and paid strategies can help your brand acquire new customers and stay on top of existing customers' minds.
Monitor, evaluate, and refine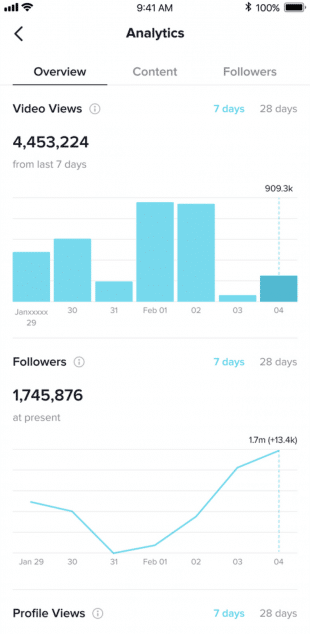 Find out how your TikTok performs through TikTok's analytics
We believe that there is always room for improvement. Do not rest on your laurels merely because your current social media strategy is performing well. Maintain your advantage by monitoring, evaluating, and refining your social media strategy.
As a starting point, you can monitor and evaluate its performance by checking the analytics or insights provided on each social media platform. You can easily find them under the 'Settings' tab of your profile. For example, on TikTok, you can check your TikTok analytics as follows:
Go to the Settings tab

Under the Account, tap the Analytics tab

You can check the Overview, Content, and Followers statistics there
If the analytics show that your strategy has performed well—congratulations, you are on the right track.
However, there may be further opportunities for refinement. Consider using TikTok if your brand is not already doing so. All TikTok requires is a dash of creativity. If you run an air conditioner servicing company, you can use it to give professional tips in an interactive and funny way.
The bottom line
Paid advertising is the primary source of income for most social media platforms today. As this phenomenon grows more common, users increasingly perceive some brands are treating social media as nothing more than a sales platform. The risk is that users may increasingly disengage from those brand's posts, immediately scrolling past them as they perceive no value in the content beyond a sales pitch.
Your content is at risk of not performing well if you do not tailor your strategy towards users' preferences. Hence, step up your social media strategy by:
Making valuable and shareable content

Being consistent

Interacting with your audience

Using a mix of organic and paid strategy

Staying ahead of the race by evaluating and refining your social media strategy