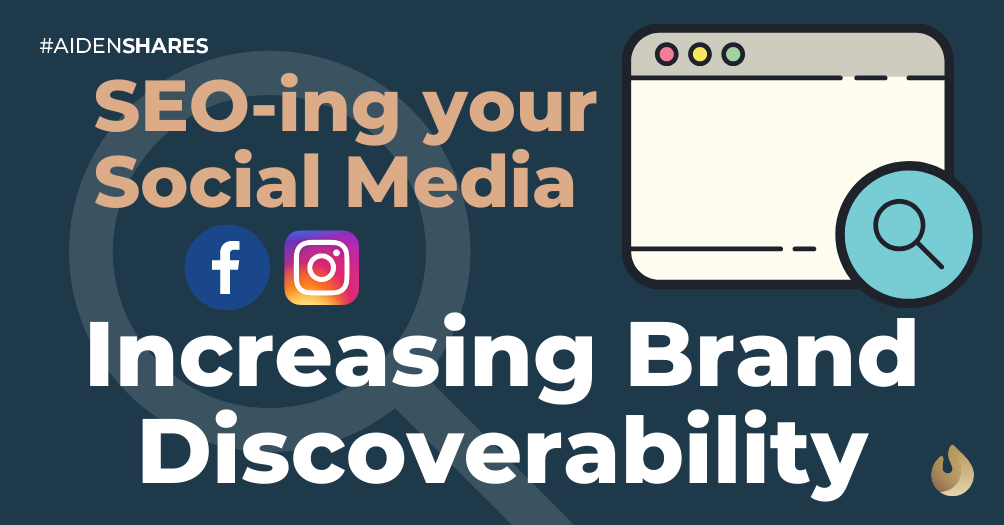 We're sure you've heard of the term "SEO" before, but if you haven't, here's what you should know: Search Engine Optimisation (SEO) is a strategy to boost the quality and quantity of traffic to your website. It mainly involves understanding how search engines,  like Google, rank and categorise your content on the internet and how we can use these fundamentals to help design and create content for your website. 
This mainly involves identifying key search terms most relevant to your brand, optimising your website's domain name and content and getting other well-visited websites to link back to your website. The main goal here is to make the most of organic search engine results. In simple terms, it helps your website rank on the first page of Google results without having to pay for placements.
Now, this seems like it's all about websites. Where does social media come in?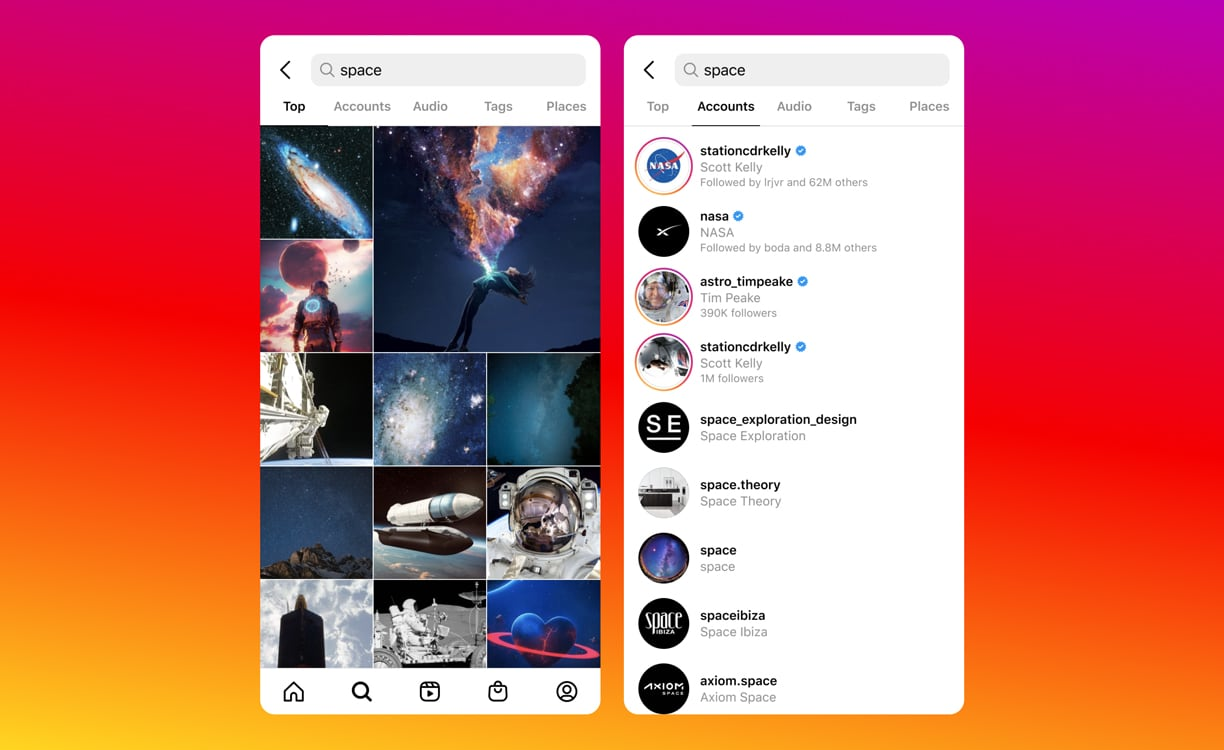 Instagram is currently in the process of upgrading its search bar into a full-fledged search results page experience!
That means a search bar will no longer only be a place for you to find just accounts and hashtags. You can expect the Instagram search results to start looking something like Google's results page, more thorough and goes deeper into your interests and intentions.
And what about Facebook? Well, Facebook search results are miles better than Instagram. It is based on your activity as a user! If you SEO your Facebook, you can increase your chances of being discovered by other users. For example, a simple query of "coworking" delivers us a coworking space in Singapore.

That is why you need to think from search engine optimisations (SEO) perspective when you run your brand's social media accounts. Applying an SEO mindset can help increase your brand discoverability on social media and reach more of your intended target audience. The best part is that is it not something everyone does right now – the perfect time to get on it!
TLDR 
Optimising your social media with keywords can help brand discovery

Boost your social media profiles to show up on Google even though you don't have a corporate website

Gain new customers and clients for your business!
More opportunities for brand discovery
When it comes to Instagram or Facebook, using keywords can help with brand discovery in a few ways:
First, using keywords in your brand's social media name can help your account show up in search results for those keywords. This means that if someone is looking for an account related to your industry, they may find your social media handle as a result.
Second, using other relevant keywords and locations in your brand's social media bio tab can make it easier for people to find your account. This is particularly useful to boost the visibility of a local brick-and-mortar store.
Finally, writing relevant keywords and hashtags in captions will increase the chances of your post being found in the search result of the social media search bar. Keep in mind to include those keywords in the caption, not the comments!
All in all, SEO-ing (including your keywords) your social media profile and posts can help people to discover your brand more easily. Just make sure you're not overdoing it and stuffing every inch of your profile with keywords just for th sake of SEO. It needs to be balanced because, at the end of the day, it is still a social media account. You've got an image and aesthetic to protect!
Show up on Google
Your Facebook (or Instagram) page is essentially a website, so the same SEO principles should apply to maximise your reach and web traffic. When you google a company or brand, the first few search results are always their Facebook or Instagram profiles. Google likes to show these social media profiles because they are relevant to the keywords searched and they can help people obtain the desired information most accurately. 
By optimising your socials with the right strategic principles of SEO, you'll increase organic visibility and search ranking, not just on the social media platform but also on Google (and other search engines if you use those). That too, without spending a single penny. 
How?
Here we show you a quick Google search. Suppose we just moved within a stone's throw of Telok Ayer Street, and we don't know any dentists in the area. Like other people who love Google to discover a local business, we perform a query of "dentist telok ayer".
And look what we found on the first page: social media profiles of a local dental clinic competing against other websites.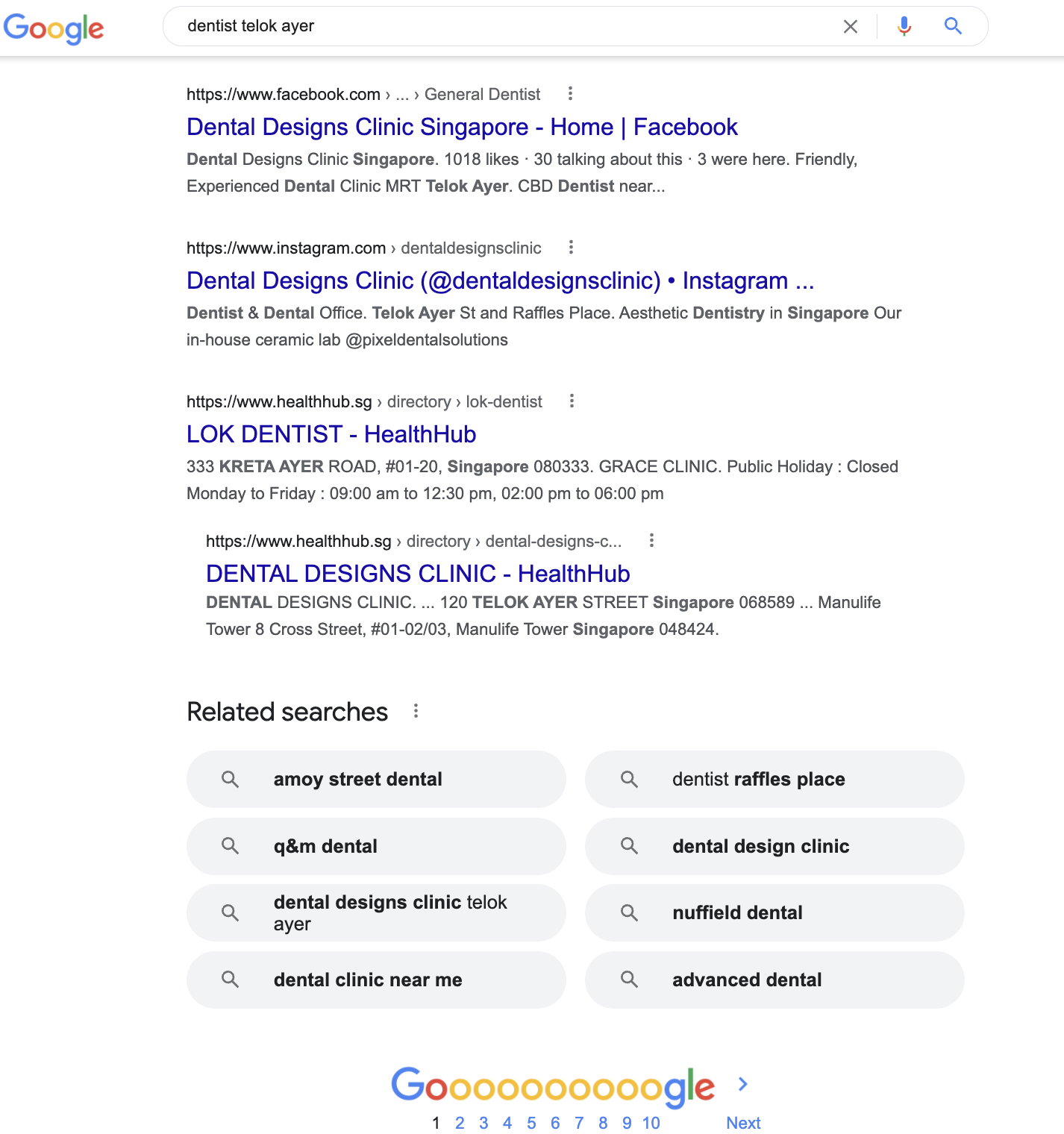 Social media profiles are the top results without spending any money on google ad spaces. They were good enough for Google to show them as the most relevant result for this search.
And don't forget to include alt text as well. It's a visual accessibility feature designed to assist visually impaired users. The function allows them to comprehend the material when they use assistive technologies.
SEO wise, machine learning algorithms use the alt text feature to understand your content. That is why you need to take time and write a brief description of the content you want to upload to increase a chance of better brand discovery.
On Instagram, you can do it by going to the "Advanced Settings" at the bottom, and then tapping on Write Alt Text. For Facebook, you can read more about alt text on Facebook.
Score new customers or clients
Ultimately, optimising your social media profiles with keywords is a great way to acquire new customers or expand your client base. By targeting specific keywords relevant to your business, you can increase your chances of being discovered by potential customers looking for products or services like yours.
SEO coupled with regular content creation for your social media posts can help keep your business stay at the top of the minds of your potential and current customers. Make sure your content resonates with your audience. This way, you'll not only score new customers, but you'll also keep them coming back for more.